Just happened to catch this on Finnish TV.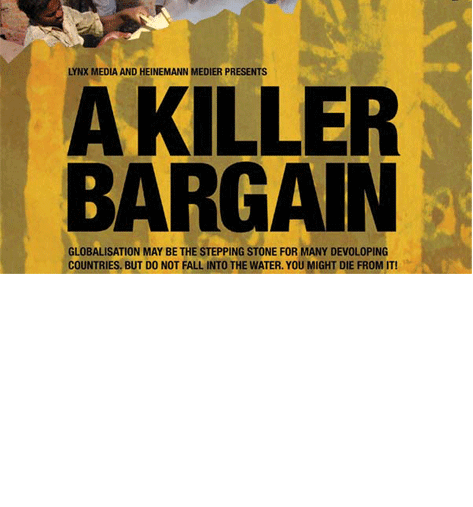 Pesticides.
Yet cotton only covers 4-6 % of the fields in India, the consumption of pesticides on cotton is more than 50 % of all used pesticides in India.The illiterate farmers are spraying extensively – up to 30 times a year (4-5 times more that recommended) - without any use of protection equipment or safety measures.

Numerous of the pesticides used in India are by far banned in the Western world. Many of the international manufactores of pesticides is aware of the fact, that the Indian market is luctrative, and without the same restrictions as in their homelandsAs one, the Danish multinational pesticide company, Cheminova has their own factory in the town of Panoli in Gujarat.

Out of eleven known product manufactored at the Cheminova plant, seven of them are totally banned or not released in the EU.

Neighbouring villagers complain about what they see as an illegal pollution from Cheminova, and they also claim that their serious rash on their bodies comes from the gasses released by the many chemical factories in the area.

Cancer.
Many of the poor and illetarate farmers ends their lives at a charity hospital in the town of Bikaner or at special hospices for the poor. Doctors are currently investigating thousands of data from living and dead farmers, trying to establish knowlegde on the possible links between the extensive use of pesticides and the explosion af cancer in the so-called Cotton Belts of Inida.The uncontrolled and eccesive use of pesticides does not only affect the farmers health and safety. Where ever the authorities or ngo´s are testing they´ll find residues of pesticides.

In milk, flour and bottled drinking water, high amounts of pesticides has been found thorughout the country. Even in Coca Cola and Pepsi, the scientist have found residues of some of the most hazardous chemicals.